Multi Channel Marketing Manager (f/m/x)
Hybrid: Manchester, United Kingdom

Purpose of the role
As the demand for travel after COVID-19 returns even greater than before, we have an exciting opportunity for a passionate and results-driven professional who will lead our marketing strategy to accompany Cruise1st and Dreamlines on our way to becoming the global market leader.
You will be responsible for marketing activity to support the key strategic drivers in our business, with a specific focus towards:
Building a world-class multi-channel marketing engine to profitably grow and retain the customer base for our brand.
Plan and lead the Cross-Channel Marketing Roadmap, including campaign objectives and KPIs; cruise product selection, manage campaigns across offline and if relevant online channels.
Working on new brand awareness, acquisition/retention, and co-marketing campaigns to improve ROAS.
Responsibilities
Optimize multi-channel marketing campaigns through internal and external delivery teams and directly expand and execute our offline above-the-line marketing capability in Print, TV, & Press.
Relationship management of POM partners, including pricing negotiations and budget distribution.
Drive improved campaign performance by coordinating the product and offer selection with the Country Head and CMO.
Flawless delivery of all multi-channel campaigns in partnership with the channel teams, including Website, Technology, Content, CRM, Paid Performance Marketing, and external online/offline partners.
Analyse and report on weekly/monthly campaign performance.
Continuously look for ways to optimize campaign channel mix, targeting, engagement, lead generation, sales, costs and improve ROAS.
Develop and oversee an effective multi-channel communication strategy in coordination with the Global CRM department to attract new customer segments.
Full responsibility for leading data-base growth and social media engagement
ROI reporting and analysis.
Working with the internal stakeholders i.e., Product, Commercial and Operations Teams.
Development of the Marketing Partner Network.
Grow brand awareness, driving sales and customer acquisition and retention.
Implement and track relevant marketing KPIs.
Strategically collaborate with Design and Content staff.
Review and communicate campaign results to Executive Officers.
Mentoring, coaching, and developing the marketing team.
Earn stakeholder confidence quickly and exert positive influence.
Form strong partnerships with other internal Marketing teams, Country & Commercial Heads, Cruise Product Managers, Sales, and Technology for an aligned cross-channel marketing approach.
Build on the existing relationships with our external cruise and supplier partners.
Build awareness of 'campaign excellence' considerations across the business (right pricing, product selection, availability, UX/CX, cross-channel mix, seasonality, targeting, creative approach).
Regular exchange of insights and learnings across the international teams
Skills
4 years marketing experience in cross-channel campaign management for ecommerce businesses with budgets of +/- £1M.
Expert knowledge of best-practices online and offline marketing and optimizing the channel mix for ROAS.
Proven success delivering and influencing business growth through cross-channel campaigns.
Good understanding of core website traffic-driving mechanisms (e.g., SEA, SEO, CRM, Display, social media, TV, Press).
Specific experience in high-impact, above-the-line marketing planning and execution in offline channels (Print, TV, etc.).
Strong knowledge of merchandising and online customer behavior metrics and regular use of such data to guide decisions.
Superb communication and analytical skills.
Self-starter with ability to manage multiple tasks in a deadline-driven growth environment.
Creative and innovative, performance and data driven, goal oriented.
Expert skills using analysis tools including Microsoft Excel, Google Analytics, Tableau or similar.
Degree in Digital Marketing or related field is desirable.
Previous team management experience preferred.
Previous travel experience preferred but not essential.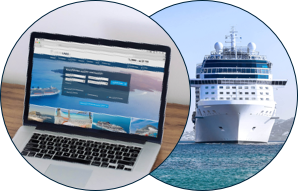 Our Offer
Competitive Salary £35K (Negotiable)
Bonus
20 days holiday per year plus bank holidays. Increases by 1 day per year up to a max of 25 days.
Contributory pension scheme
Educational cruise trips and ship visits
Staff and friends and family discounts
Hamburg,Germany,Marketing,