Executive Assistant & Project Manager | E-Commerce
Hybrid/Remote, Hamburg / Germany
The EA/Project Manager reports into the Head of HR and is the force-multiplier of the C-team.
The C-team has identified and prioritized several strategic initiatives. This role will work with the C-team owner of each initiative to organize and manage execution while also providing consistency with how initiatives are planned and executed.
Key Tasks & Responsibilities
Support the C-team in identifying time-sensitive priorities, strategically aligning, and regularly monitoring their progress
Take ownership and resolve any problem or project thrown your way, from fascinating strategic challenges to mundane operational necessities
Manage a variety of long-term, strategic, cross-organizational projects
Rollout a framework to track, plan and execute progress consistently across projects
Act as a thought partner, brainstorming & identifying solutions to challenges, and developing frameworks to help guide decision-making
Provide communications support, including drafting emails, reports, memos, presentations, internal and external communications
Prepare agendas, take notes, and assign action items at strategy meetings
Create and maintain Dreamlines presentations and materials
What we are looking for
Several years of experience in fast paced, demanding work environment; startup experience preferred
Proven project management skills and capable of handling multiple complex projects at once of varying scope and complexity
Able to dig in deeply to understand new/foreign topics rapidly and provide management with strategic guidance
Results oriented and capable of designing and managing key metrics
Team player with exceptional collaborative skills
Highly organized with strong task management and prioritization skills
Comfortable with ambiguity and able to provide structure to chaos
Incredible ownership mindset - you do not make excuses, you just get the job done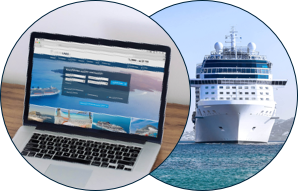 Our Offer
Competitive salary
Room for growth and development
Flexible working hours within a hybrid setting
Flat hierarchy with your contribution appreciated
An international and diverse company
Exclusive access to travel perks and shopping discounts
Subsidized company pension scheme
Team and company events on a regular basis
If you are an experienced
Executive Assistant with project management, finance, and data skills
, and you are looking for an exciting opportunity to work in a fast-paced e-commerce environment, we encourage you to apply for this position.
Hamburg,Germany,Business Development, HR & Legal, Management, Other,Full-Time