Sales Operations Analyst (f/m/x)
Remote: Germany, UK, Netherlands
As Sales Analyst (f/m/x) for the Dreamlines group you will be working closely together with the sales teams in the different markets. By evaluating sales performances against targets and goals and identifying (ad hoc) opportunities for improvement in processes you drive our sales efficiency and effectiveness.
Your responsibilities will be structured around operations and analytics.
Key Tasks & Responsibilities
Analyzing data to structurally improving sales processes
Identify and address ways to maximize leads, BV, conversion rate, improve the impact of each sales call
Present sales performance metrics, KPIs and trends and provide data-driven recommendations for optimizing processes
Provide insights on drivers of underperformance
Collaboration with cross functional teams (marketing, product, tech, etc.) to ensure alignment of strategies and objectives
Create ad hoc and on demand dashboards as requested
Observe, assess and document data processes and applications including troubleshooting and finding solutions as required.
Assist with the analysis and streamlining of data systems
Create and promote a positive culture around data-capture and utilization
Ensure the integrity and accuracy of data collection and back-ups.
Apply statistical methods to analyse data from all known sources to draw meaningful conclusions
Identify potential relationships between variables to guide further analysis.
Create summary statistics and charts to communicate key insights.
Interpret analysis results and provide actionable recommendations.
Our requirements
Working experience in a Sales Operations, Finance or other analytical role
Strong analytical and problem-solving skills are required
Understanding of sales processes, KPIs and business metrics
Excellent Excel skills
Proficiency in data analasysis tools and software (SQL, Tableau, Power BI)
Business-fluent English skills(written and spoken)
Attention to detail and accuracy
Apply critical thinking to solve complex problems using data insights.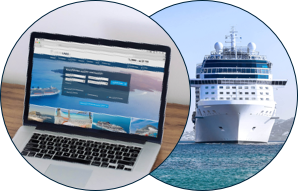 Our Offer
Competitive salary
Room for growth and development
Flexible working hours within a hybrid setting
Flat hierarchy with your contribution appreciated
An international and diverse company
Exclusive access to travel perks and shopping discounts
Subsidized company pension scheme
Team and company events on a regular basis
Amsterdam, Hamburg, Manchester,Germany,Business Development, Sales,