Sofware Engineer Frontend / Full Stack (f/m/x)
100% remote
Dreamlines is looking for a highly motivated Frontend/Full Stack Engineer to join our platform engineering organization.
These are exciting times at Dreamlines! We are now fully remote, join us and help us build our brand-new websites and applications from scratch.
Dreamlines is an innovative, fast-growing Online Travel Company. 9 years after establishment, we are the leading online portal for cruises in Europe operating in 10 countries.
Key Tasks & Responsibilities
Design, develop and deploy frontend and backend services.
Work collaboratively with a cross-functional team improving the platform's quality and driving improvements following a data-oriented approach.
Deliver iteratively in an Agile environment.
Take responsibility for every stage of the development and operational life cycle of the product.
Share responsibility for finding the right technical solutions to often complex problems.
Collaborate with other teams and stakeholders to define and deliver requirements.
What we are looking for
You have experience developing frontend systems using the latest technologies in JavaScript such as React.
You are comfortable working in a fast-paced environment in a fully remote team that deals with ambiguity.
You have experience in front-end testing techniques and software such as React Testing Library.
You have experience working on backend systems of a technology product.
You have experience in using monitoring tools and alerting.
You are passionate about Continuous Integration, Continuous Delivery and Agile.
You enjoy making things work better, learning modern technologies and sharing this learning with the team.
You care about good engineering practices like continuous delivery, defensive programming, and automated testing.
You understand data structures and algorithms, and how to apply them to design pragmatic solutions.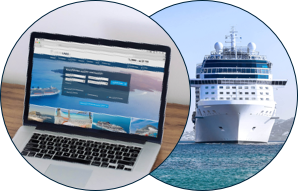 Hamburg,Germany,Finance & Controlling,