.net Developer (f/m)
Hamburg, Germany
Do you want to be part of a team that will be maintaining a suite of products to help Dreamlines become the best place for booking perfect cruise experiences?
Would you be like to work in a cross-functional scrum team?
Do you like using proven frameworks?
Essential
Solid knowledge of OOP, .NET and ASP.NET MVC
Unit testing as a way of life
You can create high quality, maintainable code and are aware of principles such as SOLID
Great if you have
used BitBucket and Jira
maintained legacy applications
a desire to improve large codebases
been using .NET since v1.1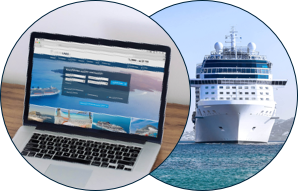 What we offer:
Continuous delivery
Responsibility on your first day
(More) experience in an international environment
Subsidies for public transport and your pension, free fruit and drinks, cruise and shopping discounts, and regular team events
Please note that if you are the right person and you are not already in Hamburg, we can help with relocation costs but you must have the legal right to work in Germany.
Hamburg,Germany,IT & Development,